⭐ Meet Tonisha Kearney-Ramos ⭐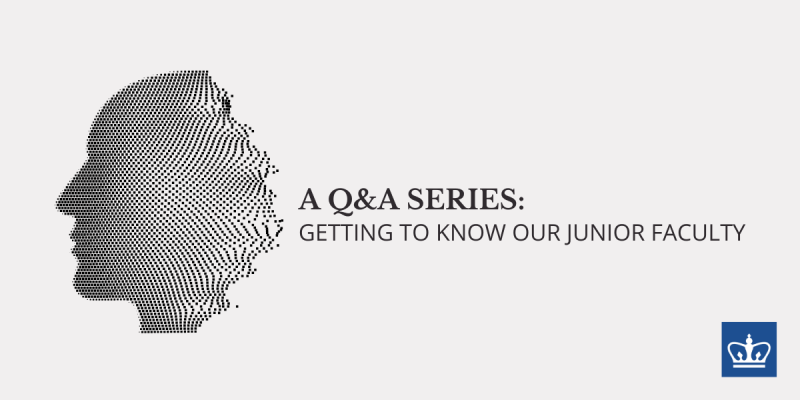 Tonisha Kearney-Ramos, PhD
Assistant Professor of Clinical Neurobiology (in Psychiatry) 
Primary Research Area: Substance Use Disorders 
What is the focus of your research?
My research focuses on using a multidisciplinary approach that combines cognitive neuroscience, neuroimaging, and brain stimulation techniques with human behavioral pharmacology models of drug use to develop novel treatment options for individuals with substance use disorders.
How did you get interested in this topic?
My interest in substance use disorders (SUDs) began as a predoctoral student studying the neuroscience of individual differences in cognitive ability along the spectrum seen in healthy human volunteers with the goal of gaining insight into how normal healthy differences across people differ from changes in cognition associated with SUDs. My research focused on mapping the brain's signature of the cognitive process known as working memory, a critical type of cognition responsible for decision making and planning, both of which are often disrupted in SUDs.
How could this research help people and/or advance knowledge in the field?
It has long been understood that the brain is responsible for the cognitive, emotional, and behavioral processes involved in SUDs. Brain-targeted multidisciplinary exploration is important for assessing the potential effectiveness of brain stimulation and other novel therapeutic approaches for these difficult neuropsychiatric conditions. 
What are your long-term professional goals?
My goal is to pursue investigation of integrated therapeutic approaches for SUDs, such as combined brain stimulation, pharmacotherapeutic, and psychosocial interventions. My professional interests also include addressing diversity representation in the biomedical sciences. I have found it rewarding to get involved in tutoring and mentoring underrepresented minority students, recruiting them to academic programs, and serving on committees and working groups aimed at linking minority students to educational funding and other resources. These are all things I encourage my fellow faculty, administrators, and staff to participate in for a more diverse and inclusive future.  
Outside of work, how do you like to spend your free time?
I enjoy spending time with family, my pets (I'm a dog person), and learning about things outside of the areas focused on my work. I am also a big foodie and love trying out new restaurants and local breweries. I don't really have a favorite restaurant or brewery, but The Smith is high on my list. Plus, I'm always open to suggestions!
What are you reading or watching these days? Anything to recommend?
I'm watching Scrubs for the first time, a medical comedy from the early 2000s. I know, I'm late. I'm also looking forward to starting House of the Dragon (Game of Thrones prequel), which many people have said is great.