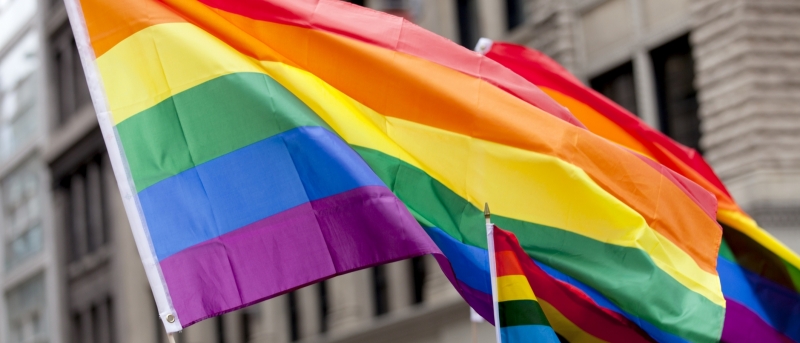 Key Things to Know About "National Coming Out Day"
How to Best Support LGBTQ Individuals When They Come out
By Melina Sevlever, PhD
October 11th, 2018 marks the 30th anniversary of National Coming Out Day, a holiday founded in 1988 by gay rights activist Jean O'Leary and psychologist Dr. Robert Eichberg. This day of observance and recognition for LGBTQ youth was established in memoriam of what is now known as "The Great March" on Washington for Lesbian and Gay Rights, which took place October 11th, 1987.
Over the past thirty years, few things have advanced the presence and rights of LGBTQ individuals as much as the self disclosure of one's queer identity. When National Coming Out Day was created, many people lived closeted lives and most people (falsely) believed that all of their friends, family members, or coworkers were heterosexual. Jean O'Leary and Dr. Eichberg viewed coming out was a political act of visibility that would ultimately reduce stigma and bias against the LGBTQ community. The hope was that if people came out it would create a safer world for future generations of LGBTQ youth by helping straight individuals understand that LGBTQ individuals were not some unknowable group of people, but their friends and family. Today, many individuals chose to reveal their gay, lesbian, bisexual, transgender and/or queer identity to others on National Coming Out Day.
Coming out is a highly personal decision and can be a very emotional time in an individual's life. The process involves self-acceptance of one's identity, which given homophobia and transphobia, can take years for someone to develop. Developing self-acceptance and coming out to others are both acts of incredible bravery given that individuals may be rejected by their families, friends, or co-workers due to their sexual or gender minority status. For some, coming out can mean living openly and expressing their sexuality and gender so that it is visible for others to see. Unfortunately, openly acknowledging their identity can come with the risk of discrimination, harassment, and even violence. For LGBTQ people of color, the risks of coming out are often even greater. Given the high emotional toll and personal risk involved in coming out it is especially important to respond in a loving and caring way if someone comes out to you. Below are a few suggestions that can help to create a sense of trust and safety if others come out to you:
Validate the person: If someone is coming out to you it is because they trust you and value their relationship with you. Be sure to emphasize your connection with the person and establish that this will not change now that you are aware of their identity, especially if the person is your child or family member. LGBTQ youth who are rejected by their families and communities have higher rates of mental health difficulties, substance use, problems in school, and even self-harm and suicide. Validating the person and affirming your acceptance of them is vital to the wellbeing of LGBTQ individuals.
Respect boundaries: When someone comes out to you, you may be curious and want to know more. Avoid prying into the private life of the person and to respect their boundaries. The person has already worked to have the courage to share this part of their identity –  it does not mean that they should discuss personal details with you (which they may not feel comfortable or ready to talk about). Respecting boundaries also means that you allow the person to choose how and when they would like to come out to others. The person has entrusted you with something about themselves they may not be ready to share with others. Allowing for agency and self-determination in how and when someone shares their identities with others in the family or their community is a significant part of supporting them and maintaining a safe and trusting relationship.
Offer support: There are many things you can do to show your support for the person. First, make sure to ask the person directly if there is anything you can do for them to provide support. They may ask you to help them come out to others, to attend a LGBTQ group meeting or event with them, or to meet their partner. Other ways to provide support include listening in a respectful and non-judgmental way, speaking up if others make anti-LGBT statements in your presence, using inclusive language (e.g., gender neutral language), and joining local and national LGBTQ advocacy organizations that promote the rights of gender and sexual minorities.
Unfortunately, coming out as gay, lesbian, bisexual, transgender or queer exists because of heteronormative (the belief that heterosexuality is the norm or default sexual orientation) and cisgender (alignment of sex assigned at birth and gender identity) assumptions our society imposes on others. Straight or cisgender people do not have to "come out" as such because our culture assumes this is the "norm." National Coming Out Day continues to exist because, despite the tremendous progress that has occurred for LGBTQ recognition and rights, gay, lesbian, bisexual, transgender, and queer identities continue to be seen as the exception. Perhaps in the near future, National Coming Out Day will be a day of celebration without the need to "come out" because we will all have the ability to establish our own identities free from the presumptions of others. For now, responding to others in a safe and loving way when they come out is a crucial step in helping to improve the experience of LGBTQ people in our communities.
Melina Sevlever, PhD is the Lead Clinician in the Columbia Gender Identity Program.