From Hardship to Hope: Fostering Financial and Mental Wellness During Times of Uncertainty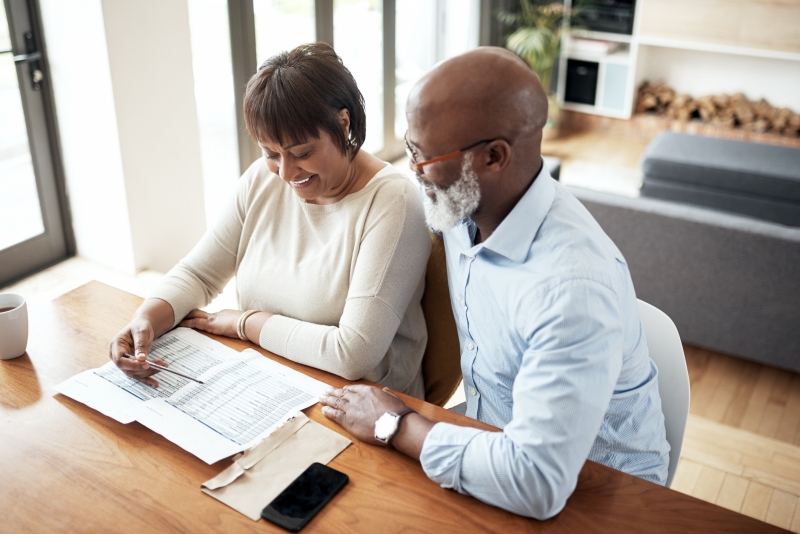 The economic downturn triggered by COVID-19 has caused the highest surge in unemployment since the Great Depression. Such a decline has an effect that goes beyond people's financial wellbeing—unemployment has a very real impact on the emotional wellbeing of all affected individuals, including and especially those with pre-existing mental health disorders. Researchers believe that we will see increased anxiety, depression, and even suicide as a direct result of the economic downturn. Recent estimates suggest that with a 12 percent unemployment rate the U.S. could see an additional 6,600 deaths by suicide. And for each suicide, at least 5 suicide survivors, over 25 suicide attempts, and many more in psychiatric distress. 
Facing such possible dire consequences, we need solutions that can help improve the financial health of people with psychiatric disorders. And researchers in Columbia University's Department of Psychiatry are doing just that. 
Oscar Jiménez-Solomon, Research Scientist at the New York State Psychiatric Institute and Senior Staff Associate in the Department of Psychiatry, Columbia University Irving Medical Center, has been working on such solutions, specifically a financial wellness program. "Flattening the COVID-19 mental health curve requires that we develop concrete strategies to buffer the impact of unemployment, financial loss, evictions, and many other financial consequences people are already experiencing as a result of the pandemic," says Jiménez-Solomon. 
The program Jiménez-Solomon and his colleagues are developing will be facilitated by peer staff, individuals with a lived experience of psychiatric diagnoses and recovery trained to help others in their recovery process. This program is based on several years of research and field experience creating an intervention framework, online curricula, and tools for peer staff. "Peer-led interventions have shown great promise in the research because of the ability of peers to engage others, build hope and foster empowerment. Our goal is to unleash that promise to tackle the problem of financial hardship, poverty, and economic exclusion among people in psychiatric distress," says Jiménez-Solomon. 
A key partner in this work has been Baltic Street AEH, a New York City-based not-for-profit dedicated to improving the quality of life for people labeled with mental health diagnoses. In response to the impact of the COVID-19 economic downturn, Jiménez-Solomon's team and Baltic Street have developed a videoconference-based program for individuals in New York City experiencing financial hardship and emotional distress. This past summer, participants completed the first six-week virtual iteration of the financial wellness program. 
This work will be continued this fall with the support of a grant recently awarded to Jiménez-Solomon and his team by the American Foundation for Suicide Prevention (AFSP). This project will develop and pilot "From Hardship to Hope: A Peer-led Intervention to Reduce Financial Hardship and Suicide Risk." This two-year project is an economic empowerment intervention with the purpose of fostering financial wellness, improving overall feelings of wellness, and thus reducing suicide risk. Scheduled to start by October 1st, Jiménez-Solomon will serve as the lead researcher, which also includes co-investigators Drs. Barbara Stanley, Roberto Lewis-Fernandez, Jennifer Humensky, and Hanga Galfalvy from the Columbia University Department of Psychiatry, and Dr. Pablo Méndez-Bustos from the Universidad Católica del Maule (Chile). 
The mission of From Hardship to Hope is to reduce suicide risk by building a bridge between mental health services and economic wellbeing supports. Jiménez-Solomon says "We have known for decades that financial stress is an important risk factor for suicide, but we have done little in the mental health system to address this. It is time that we develop concrete strategies to tackle the impact of financial hardship on suicide, and that we integrate financial empowerment into suicide prevention strategies. This is a concrete way to tackle one of the social determinants of mental health." Building on this notion, peer staff will support individuals by helping them to develop a Financial Wellness Plan and access financial supports, such as free and certified financial counseling services offered by the New York City Financial Empowerment Centers. Each group will have 15 participants and meet on a weekly basis. Originally intended to meet in-person, the research team is considering options to deliver the intervention online due to COVID-19. 
This past year, Jiménez-Solomon and his team have also developed an online course, "Supporting Financial Wellness: From Hardship to Hope," which is a free training for the peer specialists through the online Academy of Peer Services. The goal of this training program is to offer peer specialists tools to help people with mental health conditions achieve financial wellness. The program's literature states, "financial wellness may take years or even a lifetime to achieve." So how do participants stay motivated? Jimenez-Solomon says it helps to look at objective and subjective indicators. "It can take a long time to build a credit score—a few months, sometimes years, but when we start working on it, this builds financial hope, and feeling hopeful about our financial future can have a positive impact on our emotional well-being," he says. "When we learn about new pathways to achieve our financial goals we often think, 'now I have more options' or 'maybe there is a light at the end of the tunnel after all.' "