How to Motivate Health Workers to Seek Mental Health Care
A Columbia study uses short video to share an ICU nurse's story and increase treatment intention.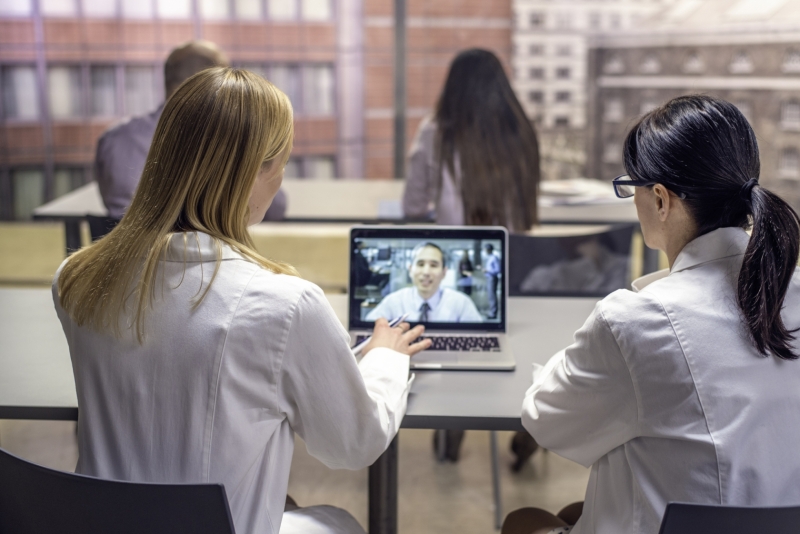 Many cheered nightly for the nurses, doctors, and other health-care workers carrying the load of Covid-19 patient care, but cheers couldn't ease the chronic stress many were experiencing from their pandemic duties.
These workers provided care despite their own risks of becoming infected and possibly infecting their families and others. Anxiety, fear, grief, and guilt added to their high stress.
Some workplace cultures expect health workers to endure extraordinary stress stoically, even during a pandemic. That produces even greater risk for anxiety, depression and posttraumatic stress disorder (PTSD). Workers may avoid seeking mental health treatment because they worry it could stigmatize them as being weak and hurt their careers. Yet the need is vital for many.
A new study from Columbia looked at a short and promising approach that could encourage more health workers to get the mental healthcare they need. The method centers on a social-contact-based intervention using a three-minute video. Findings from the study, published in The British Journal of Psychiatry, showed that health care workers who viewed the video increased their intention to seek mental health treatment.
Brief Intervention, Big Change
"What's unique and important is that such a brief and simple intervention can make a great change," said Doron Amsalem, a Columbia child and adolescent psychiatrist, research scientist, and co-author of the study.
In the video, an ICU nurse openly talks about her challenges with pandemic stressors, anxiety, and depression. She also speaks of false assumptions she had about treatment and how psychotherapy helped her.
Before seeing the video, the 350 participants were screened for mental health symptoms as the pandemic was ongoing. About 80 percent of them showed anxiety, depression, and/or PTSD—much higher than rates of clinical symptoms in earlier epidemics. The study's authors were surprised by how high the baseline scores were for those symptoms. A few Covid-19 epidemiological surveys have found lower rates of anxiety and depression than determined in this study, they noted.
Study participants were mostly nurses (68%), physicians (15%), and emergency medical technicians (9%). Because of their job experiences, they identified with the nurse and emotionally engaged with her story. "That's the mechanism we think works," Amsalem said.
Two groups of health-care workers watched the brief video, with one group viewing it again two weeks later. Both groups increased their intentions to seek treatment. The group that saw the video twice had an added boost in treatment-seeking resolve, showing that additional viewings could produce longer effects.
While the study video was designed for people in health-care jobs, the approach could be applied in other fields. It's relatively low-cost and easily disseminated by email, social media, or other communications.
The authors point out that educators, employers, and employee assistance programs could use a similar intervention to encourage students and workers to seek mental health treatment resources.
As the Covid- 19 pandemic continues, such brief approaches could increase the likelihood of seeking care. "Health-care workers are doing such valuable work," said Amsalem, "they deserve to feel good."   
Media Contact
For media inquiries or more information, please contact:
Carla Cantor
Director of Communications
Columbia University Department of Psychiatry
carla.cantor@nyspi.columbia.edu
347-913-2227.