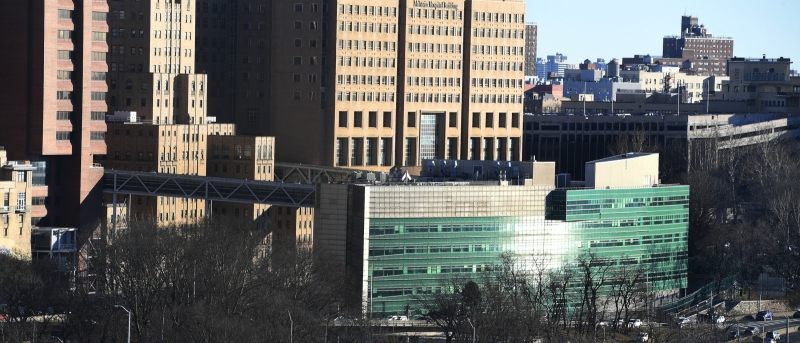 Columbia Psychiatry Medical Education Program Jumps to No. 2 in the Nation in U.S. News and World Report
In the annual U.S. News & World Report survey of best graduate and professional schools, Columbia Psychiatry's medical education program earned the No. 2 ranking nationwide, a jump from No. 6 the previous year.
Harvard University earned the No. 1 spot. Other top-ranked psychiatry programs this year include Johns Hopkins University (No. 3), University of California-San Francisco (No. 4), Yale University (No. 5), and University of Pennsylvania (No. 6).
"We are honored  to receive this recognition from our peer institutions," said Melissa Arbuckle MD, PhD, vice chair for education and director of resident education in the Department of Psychiatry at Columbia and the New York State Psychiatric Institute.
"This accolade truly belongs to our exceptional faculty who provide the best educational experience possible to help our trainees realize their fullest potential," Dr. Arbuckle added, "and to our trainees who inspire us every day by their commitment and extraordinary efforts to shape medicine and health care for the future."
Columbia's medical school ranked No. 3
The psychiatry rankings, released March 29, are part of the 2023 best graduate schools survey, conducted annually by the publication. This year Columbia's Vagelos College of Physicians and Surgeons tied with Stanford University and the University of California, San Francisco, for the No. 3 spot nationwide, an increase from No. 4 the previous year.
The U.S. News & World Report graduate and professional school rankings are based on statistics and expert opinions that measure the quality of a school's faculty, research, and students. This year's specialty rankings were determined by ratings from medical school deans and senior faculty from more than 130 medical and osteopathic schools accredited in 2021 by the Liaison Committee on Medical Education.  
The survey assesses the quality of medical education in eight specialty areas—anesthesiology, family medicine, internal medicine, obstetrics and gynecology, pediatrics, psychiatry, radiology, and surgery.
In July 2022, U.S. News will announce the results of its "Best Hospitals" survey, which includes clinical specialties. In the 2021-22 hospital rankings announced in July 2021, psychiatry at NewYork-Presbyterian was ranked No. 4 nationally, tied with cardiology/heart surgery.
View the complete school rankings at the U.S. News & World Report website.