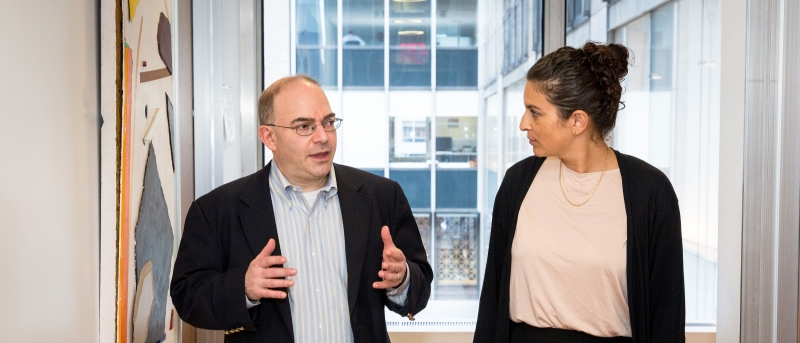 Columbia Psychiatry Launches Its Next Generation Brain Therapeutics Program with Ketamine Treatment
Leading-edge treatments from experts you can trust
Columbia Psychiatry announces the opening of its Next Generation Brain Therapeutics Program, providing innovative and experimental treatments for mental and substance use disorders. The goal of this program is to provide the newest leading-edge treatments that are scientifically justified but may not yet have received FDA approval, to people for whom standard treatments have been ineffective. Among the first treatments to be offered is Ketamine for treatment resistant depression and mood disturbances.
Located at the ColumbiaDoctors Offices in Midtown, adjacent to Rockefeller Center, the Next Generation Brain Therapeutics Program offers medical and psychiatric evaluations, diagnostic procedures and treatment administration including ketamine infusions by expert doctors and clinicians trained at the leading Psychiatry Department in the country in a convenient location.
"The Next Generation Brain Therapeutics Program is urgently needed because patients who are suffering can't always wait for the prolonged time it takes for the FDA to review and approve novel treatments", said Jeffrey Lieberman, Lawrence C. Kolb Professor and Chairman of the Department of Psychiatry at Columbia University Irving Medical Center.  "It is important that Columbia Psychiatry offer the newest most innovative treatments to ensure their safe and competent administration."
Columbia Psychiatry has been a pioneer in researching ketamine's benefits for people suffering from crippling depression and suicidal thoughts and recently carried out two large NIH-funded studies. The principal investigator of these studies, John Mann, the Paul Janssen Professor of Translational Neuroscience in Psychiatry and Radiology, stated, "Our psychiatrists have many years of experience both evaluating patients for ketamine treatment and safely and successfully administering the treatments".
"Depression affects more than 16 million Americans every year," said Lourival Baptista, MD, MPH, Vice Chair of Clinical Services in the Department of Psychiatry. "This program brings together the knowledge and resources of our entire department to offer an exciting new option to those who have suffered so much from this condition."
Dr. Lieberman further stated, "Columbia Psychiatry is excited to utilize the expertise of our talented faculty to offer such innovative treatments." said "It is important for patients to know they can get treatment from a leading health care institution with the highest level of competence and who can be trusted."
To learn more or to schedule an appointment, please call 212-305-6001, visit our website, or use our online form.