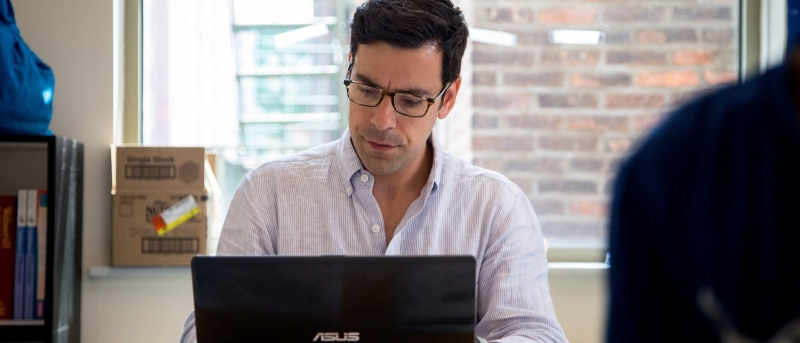 The B.U.D.S. Program is Growing Strong
A Q&A with Dr. Vasco Lopes
Dr. Vasco Lopes is an Assistant Professor of Psychiatry at Columbia University Irving Medical Center with years of training and experience in treating children with disruptive behaviors. He completed his internship treating children with emotional disturbance, including developing school-wide interventions at a children's day treatment center, and he is certified in gold-standard treatments for children with disruptive behaviors including Parent-Child Interaction Therapy (PCIT) and Parent Management Training. He has led numerous workshops and has consulted with many schools in training teachers on how to manage disruptive classroom behavior.
We recently met with Dr. Lopes to discuss the B.U.D.S. Program, a summer treatment program he has developed and serves as coordinator of, which is run by the Program for ADHD & Disruptive Behavior at Columbia University Irving Medical Center.
"We are thrilled that Dr. Lopes, with the support of Principal Amani Reed of the School at Columbia, brought to fruition his vision for a summer program for young school-aged youth who struggle with their behavior in classroom and peer interactions. In keeping with our tradition of providing evidence-based, state-of-the-art care at CUCARD, Dr. Lopes and his team provided skills and much hope for brighter and successful futures to our B.U.D.S. families," said Dr. Anne Marie Albano, Director of the Columbia University Clinic for Anxiety and Related Disorders (CUCARD).
Columbia Psychiatry: What is the B.U.D.S. program?
Dr. Lopes: B.U.D.S is a 4-week summer treatment program intended for children between 6 and 9 years of age who demonstrate mild to moderate disruptive social behavior in school, family, or peer-related environments. This structured behavior modification-based treatment program is derived from the Summer Treatment Program (STP), an evidence-based program for children with disruptive behavior. The B.U.D.S. Program includes components from the STP in effort to improve children's ability to follow teacher direction, listen to instruction, control impulsivity and energy level, complete classwork, regulate emotions, improve social skills, and attention to tasks.
Columbia Psychiatry: What does the acronym stand for?
Dr. Lopes: B.U.D.S. stands for BUilding and Developing School and Social-emotional Skills. We came up with the name as a result of feedback that we received from parents that clinically-sounding program titles did not sound appealing. By naming it "B.U.D.S.," we hope to capture that our summer treatment program is a fun, warm, and positive environment that children look forward to.
Columbia Psychiatry: Who is the program is intended for?
Dr. Lopes: The B.U.D.S. Program is designed for children that exhibit behavioral or emotional difficulty. Children who attend our program must exhibit behavioral or emotional difficulty that impacts their functioning at school, home, or socially. Most children will carry diagnoses of ADHD, although some may carry co-occurring behavioral or anxiety disorders.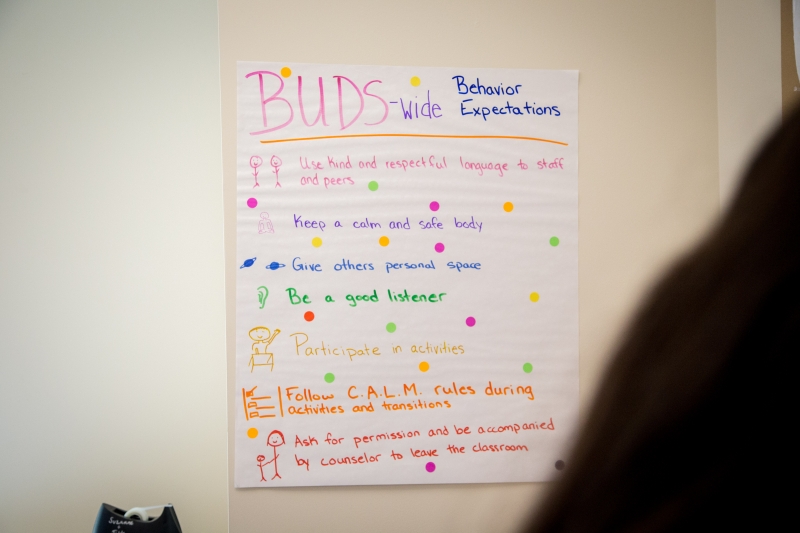 Columbia Psychiatry: How does this program differ from regular camps?
Dr. Lopes: Throughout the program's day, we use systematic positive reinforcements that have been shown through research to help improve disruptive behavior in children. Children get positively reinforced for demonstrating targeted behaviors throughout the day, receive limits to inappropriate behavior and gain further skills in interacting in different social and emotionally triggering situations through social and emotional skills training. We also include weekly parent training groups to help parents to develop strategies to manage behavior in different situations in the family environment.
Columbia Psychiatry: What type of activities do the children partake in?
Dr. Lopes: We simulate an early childhood classroom structure while engaging children with a mix of physical and recreational activities, challenging academic tasks, and therapeutic interventions. We provide a mix of recreational program activities, such as arts and crafts, classroom play time, recess, and sports, along with academic activities, such as Math, Reading, and Writing.
Columbia Psychiatry: What daily therapeutic treatments are included?
Dr. Lopes: The children receive social skills training to help with cooperative play, cognitive-behavioral therapy (CBT) to improve school-related emotional dysregulation, and positive reinforcements throughout the program's day for goal-oriented behavior.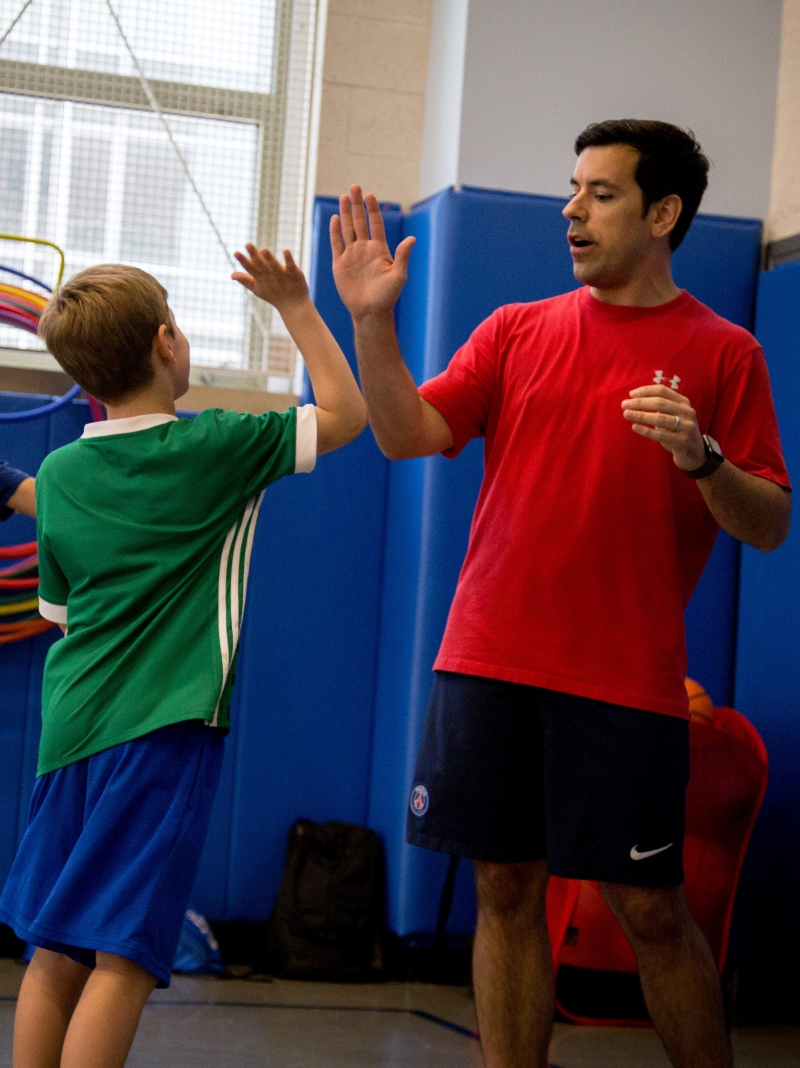 Columbia Psychiatry: How can parents expect this program to benefit their children?
Dr. Lopes: After attending the B.U.D.S. Program, parents can expect improvement in their child's ability to listen to teacher instructions, increase in emotional regulation, and improved social skills, such as cooperation in play and sharing, working out problems calmly, and improved sportsmanship during sports and games.
Columbia Psychiatry: Do these kinds of programs help improve behavior once the child returns to school in the Fall?
Dr. Lopes: In general, yes; but the magnitude of school improvement depends on whether school teachers are able to incorporate interventions that were implemented during the program. We believe that providing teachers with specific hands-on skills is one of the most effective ways in managing student disruptive behavior. With this in mind, at the beginning of the school year, the B.U.D.S. Program will provide each child's incoming school teachers with strategies to develop behavioral modification programs designed to help maintain the behavioral and emotional growth that children developed over the course of the summer treatment program.
Columbia Psychiatry: How many children can participate in the program?
Dr. Lopes: We like to create a small environment with a maximum of 10 to 12 children and a 1:1 ratio between children and program staff. The intense level of behavioral, social, and emotional support makes it necessary to keep a small, close-knit environment, as to guarantee that B.U.D.S. program staff can focus on tailoring treatment goals for each individual child.
Columbia Psychiatry: In addition to you, who is on the B.U.D.S. staff?
Dr. Lopes: Aside from our amazing B.U.D.S children, the B.U.D.S. staff are the best part of the summer program. B.U.D.S. program summer interns are generally undergraduate and graduate students in childhood education or psychology programs looking for more training and experience in applying evidence-based treatments to this clinical population of children.
Columbia Psychiatry:What qualifications do members of the B.U.D.S. staff have?
Dr. Lopes: B.U.D.S. program summer interns come from competitive undergraduate and graduate programs in education and psychology. Summer interns must complete a 40-hour B.U.D.S. program training, where they learn and practice all interventions imbedded with B.U.D.S. summer program.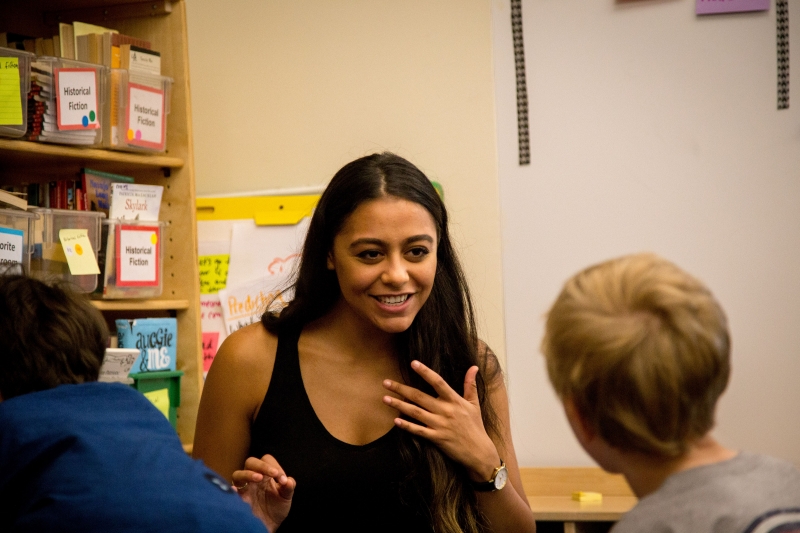 Columbia Psychiatry: What inspired you to start B.U.D.S. Program?
Dr. Lopes: There is huge need for summer programs geared toward helping children with disruptive school and social-emotional behaviors maintain and improve their functioning when they are not in school. These children often regress over the course of a summer if they are not kept in a similar school-like structure. My goal through B.U.D.S. Program is to maintain and improve children's behavioral, social, and emotional functioning throughout the summer so that they can go into the school year with the behavioral habits and confidence to start them off on the right foot.
Columbia Psychiatry: What are your future goals for B.U.D.S.?  
Dr. Lopes: This summer is the pilot year for B.U.D.S. Program. The goal for any pilot program is to keep the program going in the future. So, my first goal is to again offer the B.U.D.S summer program next summer. My second goal is to apply the summer program into an after-school social-emotional training program in the Fall and Spring of the school year. Many children show significant growth in the 4-week summer program; however, they would receive further benefit from the continuity of care and practicing of social and emotional skills that would allow them to cope with challenges that might occur throughout the school year.
To inquire about the B.U.D.S. Program, contact Dr. Vasco Lopes at 212-342-0216 or vml2124@cumc.columbia.edu.