Addressing Mental Health in the Black Community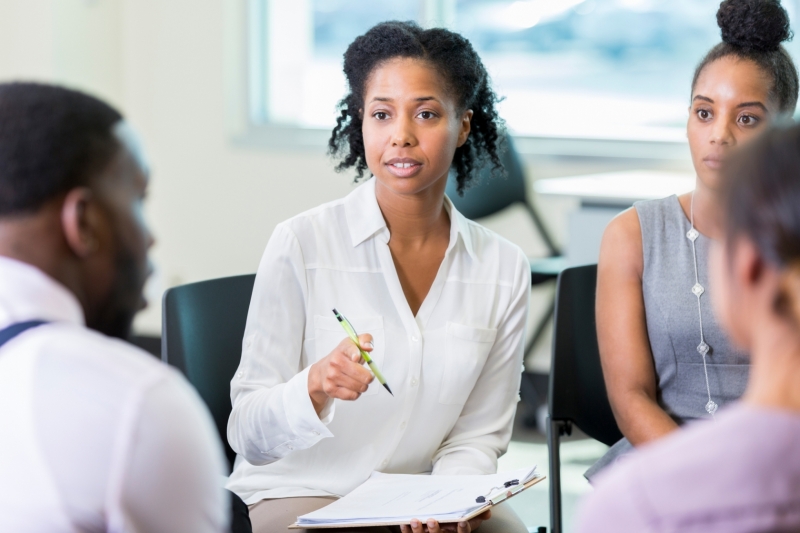 By Thomas A. Vance, PhD
Roughly 37 million people, identify themselves as Black or African American in the United States. From trailblazing pioneers like George Washington Carver and Dorothy Height to modern-day heroes like Anita Hill and Neil deGrasse Tyson, the Black community has made enormous contributions to the ongoing fight for social, racial, and economic justice. Despite these efforts, true social justice among the Black community will remain incomplete until mental health disparities among this group are addressed. Mental health is an essential part of overall physical health and satisfaction. The Black community suffers from an increased rate of mental health concerns, including anxiety and depression. The increased incidence of psychological difficulties in the Black community is related to the lack of access to appropriate and culturally responsive mental health care, prejudice and racism inherent in the daily environment of Black individuals, and historical trauma enacted on the Black community by the medical field. Moreover, given that the Black community exists at the intersection of racism, classism, and health inequity, their mental health needs are often exacerbated and mostly unfulfilled. Issues related to economic insecurity, and the associated experiences, such as violence and criminal injustice, further serve to compound the mental health disparities in the Black population.
Research Surrounding the Black Community and Mental Health
Research suggests that the adult Black community is 20% more likely to experience serious mental health problems, such as Major Depressive Disorder or Generalized Anxiety Disorder. Additionally, Black emerging adults (ages 18-25) also experience higher rates of mental health problems and lower rates of mental health service utilization compared to White emerging adults, and older Black adults. These sobering statistics suggest that despite efforts to reduce disparities among race and class in the US, inequalities are increasing. However, further research is required to clarify these findings and to understand the factors associated with lower utilization of mental health care among the Black community. Lack of trust in the medical system due to historical abuses of Black people in the guise of health care, less access to adequate insurance, culturally responsive mental health providers, financial burden, and past history with discrimination in the mental health system. Also, a fear that these experiences will be repeated is all suggested by research as factors in explaining lower utilization of mental health care among the Black community.
Systematic Barriers
It is clear that systematic barriers disproportionately impact mental health in the Black community. Although the Black community roughly constitute 12% of the United States population, they are overrepresented in high-risk populations (a group that is often impacted by specific negative occurrences). For example, the Black community comprises approximately 40% of the homeless population, 50% of the prison population, and 45% of children in the foster care system. Research shows that exposure to violence, incarceration, and involvement in the foster care system can increase the chances of developing a mental illness. Consequently, the Black community, in particular, is at significantly increased risk of developing a mental health issue due to historical, economic, social, political influences that systemically expose the Black community to factors known to be damaging to psychological and physical health.  Research consistently shows that these disparities are not a new phenomenon and have been present for generations. Historically, the Black community was and continues to be disadvantaged in mental health through subjection to trauma through enslavement, oppression, colonialism, racism, and segregation. A growing body of research suggests that traumatic experiences can cause profound biological changes in the person experiencing the traumatic event. Cutting edge researchers are also beginning to understand how these physiological changes are genetically encoded and passed down to future generations. These findings suggest that in addition to the cultural and psychological inheritance of trauma, intergenerational trauma may be passed down biologically from one generation to the next. 
The Stigma Associated with Mental Health Concerns
Despite progress in recent years, there is still a significant stigma associated with mental health concerns. In the Black community, there is often difficulty acknowledging psychological difficulties, but useful strategies including religious coping and methods such as pastoral guidance and prayer often are the most preferred coping mechanism.  Destigmatizing mental health can be achieved by helping people, especially in the Black community, to understand that mental health is an essential part of well-being — just like a healthy diet, sleep and exercise.
These ideas often lead people to believe that a mental health condition is a personal weakness due to negative stereotypes of instability and attitudes of rejection. Because of this lack of information about mental health issues in the Black community, it is not always clear when one may need it or where to find help. There is also a need for improved cultural awareness and corresponding responsiveness in the health care and mental health workforce. Research has found that the lack of cultural responsiveness from the therapist, cultural mistrust, and potential negative views from the therapist associated with stigma impact the provision of mental health services in the Black community. Luckily, with the rise of social media and improved awareness related to mental health, the development of and funding for culturally responsive mental health treatment are increasing.
Culturally Responsive Mental Health Treatment
Culturally responsive mental health treatment is one way of addressing the disparities in psychological wellbeing in the Black community. Culture, a person's belief, norms, values, and language, plays a vital role in every aspect of our lives, including mental health. Being culturally responsive is a mental health provider's ability to recognize and understand the role of culture, both the client and clinician's and the ability to adapt the treatment to meet the client's needs within their cultural framework. When meeting with providers, it is essential for clients to ask questions to gain a sense of their level of cultural sensitivity. Most people often feel nervous or guilty about asking these hard questions, but providers usually expect and welcome questions as this helps them better understand the patient and what's important to them. Here are three tips clients could do to seek out culturally responsive providers:
Ask the provider questions about their treatment approach and if they provide care including ones' culture.
Seek attention from someone who is aware and affirming of your intersecting identities (social categorizations such as race, class, and gender, that are overlapping and interdependent systems of discrimination or disadvantage) and your cultural background.
Be mindful that some providers do not use methods that involve a cultural treatment framework, so ensure your provider is culturally responsive and respectful of your needs and how to infuse these beliefs into treatment.
A mental health provider will play an essential role in treatment, and it is vital to work and communicate well with this person. It is important to know that efforts towards social justice among the Black community will remain incomplete until mental health disparities among this group are addressed and that seeking mental health treatment is a part of overall health. The Black community has a long history of social change and prioritizing mental health is not a sign of weakness, but an act of strength.
Thomas A. Vance, PhD is a Postdoctoral Clinical & Research Fellow at the Gender Identity Program at Columbia University Irving Medical Center.