The Leader in World Psychiatry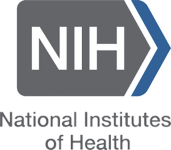 Ranked #2 in Post-Graduate Psychiatric Education
News
As therapists, when we're at our best, we're doing more than understanding and responding, the process requires an act of creativity, of imagination.

A Columbia study finds that adolescents who use cannabis recreationally are two to four times as likely to develop psychiatric disorders then teens who don't use cannabis at all.

A Columbia psychiatrist co-chairs group establishing criteria for diagnosis and treatment.

A Columbia study of women after menopause seeking treatment for depression may yield answers.

In November 2021, Columbia Psychiatry stepped up as a leader in this field and named Elizabeth Ford, MD, to the newly created position of Director of Mental Health and Criminal Justice Initiatives.