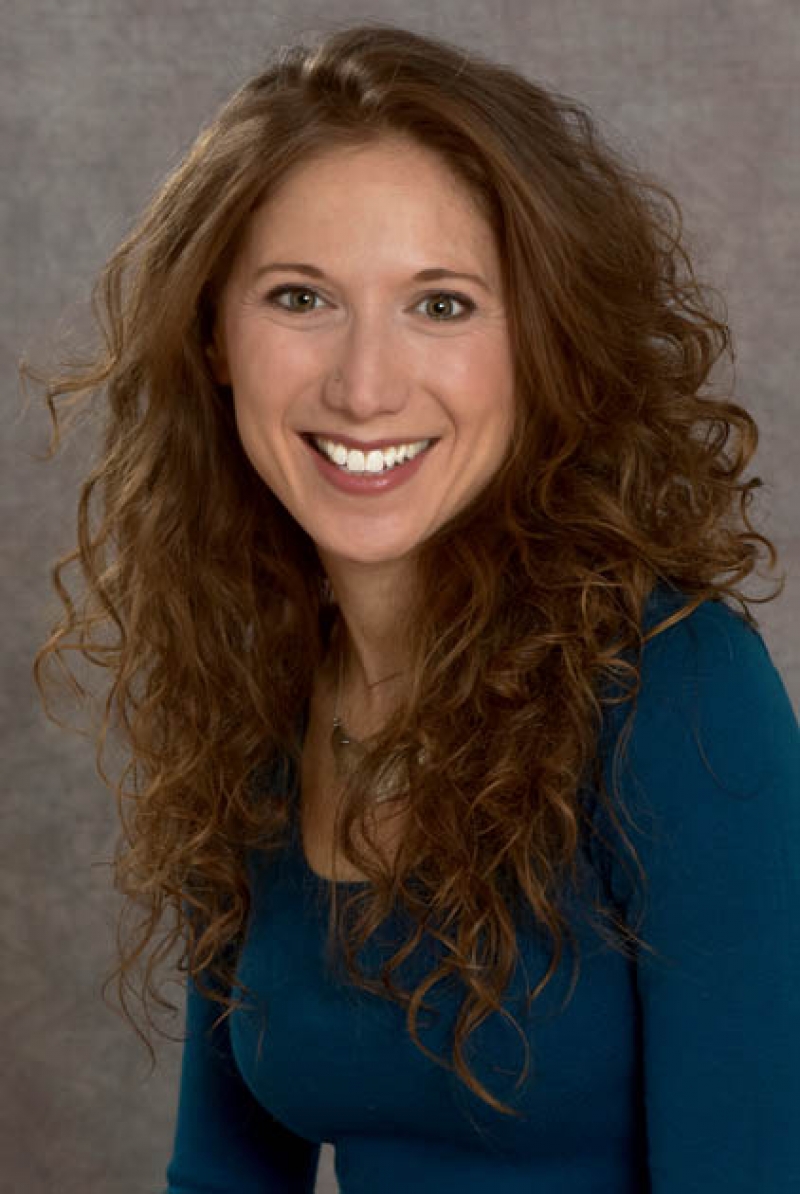 Overview
Academic Appointments
Associate Professor of Clinical Neurobiology (in Psychiatry)
Dr. Ziva Cooper's primary research focus is translational studies investigating the effects of abused drugs and how these effects differ between males and females. For nearly a decade, she has been building on her training in preclinical models of drug dependence and developing an expertise in human laboratory studies on cannabis, cannabinoids, opioids, and cocaine while maintaining research projects in animal models of substance use. Her current research investigates the direct neurobiological effects of emerging drugs of abuse, including synthetic cannabinoids (i.e., K2, Spice) in laboratory animals and the direct physiological and behavioral effects of cannabinoids as they pertain to both their abuse potential and potential therapeutic effects in double-blind, placebo controlled human laboratory studies. 
Dr. Cooper has published over 30 scientific publications and three book chapters on the neurobiology of substance abuse. She has received Early Career Investigator awards from premier professional societies including the American College of Neuropsychopharmacology and the College on Problems of Drug Dependence, is on the Editorial Board of Drug and Alcohol Dependence, and has been invited to speak at several national and international scientific meetings. Dr. Cooper's research is funded by the National Institute on Drug Abuse.
Credentials & Experience
Education & Training
PhD, Biopsychology, Univ of Michigan
Research
The focus of the research is understanding the physiological, behavioral, and neurobiological effects of abused substances—specifically cannabinoids (cannabis and synthetic cannabinoids), cocaine, and opioids and the environmental and biologic variables that alter these effects.
Behavioral and Physiological Effects of Cocaine Smoked with Marijuana: Substances are rarely abused independently, thus, determining the physiological and behavioral effects of abused drugs administered independently and simultaneously under well-controlled conditions is an imperative preliminary step to advance the area of substance-abuse treatment in dually dependent populations. Marijuana abuse and dependence among the cocaine-dependent population is widespread. Although there has been a great deal of research investigating the behavioral and physiological effects of cocaine and marijuana independently, there are few reports documenting how marijuana alters cocaine's behavioral and physiological effects and no studies directly assessing how marijuana alters relapse to cocaine use. Dr. Cooper and colleagues are interested in identifying variables that contribute to the abuse liability and health risks associated with this drug combination by investigating how marijuana and cocaine-associated cues may impact the subjective, reinforcing, and physiological effects of smoked cocaine. These findings will clarify the role of the cannabinoid system on cocaine's effects while also providing clinically relevant information to direct treatment strategies for this dually dependent population.
Analgesic Effects of Cannabinoids (Marijuana, THC, nabilone, CBD): Laboratory animal studies have demonstrated the analgesic effects of drugs that act on the cannabinoid system; however, these effects have yet to be clearly elucidated in humans. To better understand the potential clinical application of cannabinoids for pain management, Drs. Cooper, Haney and Comer are investigating the analgesic efficacy of smoked marijuana and oral THC in the Cold-Pressor Test (CPT), a laboratory model of pain. The CPT has predictive validity for clinical use of analgesics. Determining the efficacy of cannabinoids in an experimental model of pain will provide important endpoints of this effect to further investigate the potential role for clinical use of smoked marijuana and/or oral THC as analgesics.
Research Interests
Neurobiology of Psychoactive Drugs
Preclinical and human laboratory studies
Selected Publications
ZD Cooper, KW Johnson, M Pavlicova, A Glass, SK Vosburg, MA Sullivan, J Manubay, D Martinez, JD Jones, PA Saccone, SD Comer (2015) The effects of ibudilast, a glial activation inhibitor, on opioid withdrawal symptoms in opioid-dependent volunteers. Addict Biol. doi: 10.1111/adb.12261. [Epub ahead of print]  
ZD Cooper and M Haney (2014) Investigation of sex-dependent effects of cannabis in daily cannabis smokers. Drug Alcohol Depend. 136:85-91.
ZD Cooper, SD Comer and M Haney (2013) Comparison of the analgesic effects of dronabinol and smoked marijuana in daily marijuana smokers.  Neuropsychopharmacology. 38:1984-92.
ZD Cooper, RW Foltin, CL Hart, SK Vosburg, Comer SD, and M Haney (2013) A human laboratory study investigating the effects of quetiapine on marijuana withdrawal and relapse in daily marijuana smokers. Addict Biol. 18:993-1002
ZD Cooper, RW Foltin, Evans SM (2013) Effect of menstrual cycle phase on cocaine self-administration in rhesus macaques.  Horm Behav. 63:105-13.