Julia Case, PhD
Virtual Visits/Telehealth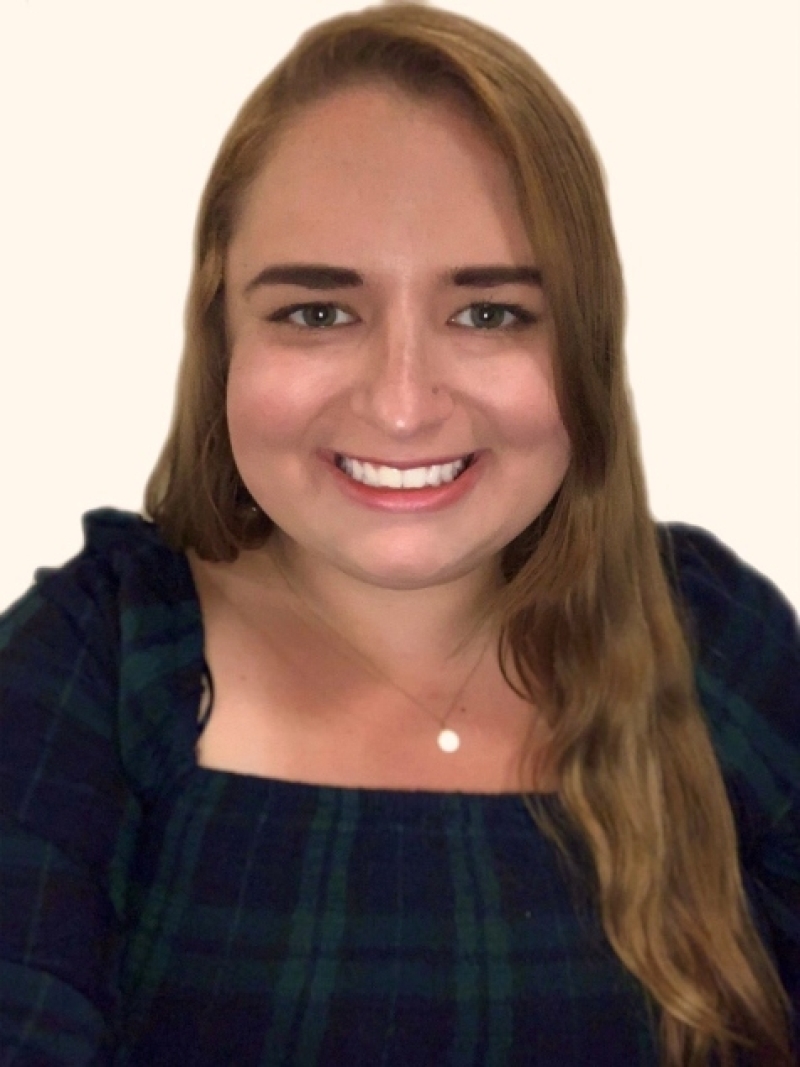 Overview
Julia A. C. Case, Ph.D. (she/her/hers) is a postdoctoral fellow in the Gender Identity Program who works with children, adolescents, emerging adults, and families. Dr. Case is specialized in providing sensitive, informed, and affirming care to individuals who identify as members of the LGBTQIA+ community. Specifically, she has received dedicated training across the gender spectrum, working with transgender, non-binary, and gender expansive individuals and their support systems. Dr. Case's foundational training was in Cognitive Behavioral Therapy (CBT) and Dialectical Behavior Therapy (DBT) for mood, anxiety, and personality symptoms, and she utilizes principles from these modalities most frequently in her work. However, she also has significant experience with Interpersonal Therapy (IPT), Motivational Interviewing (MI), and Exposure and Response Prevention (ERP), and also relies on these modalities in treatment. 
Dr. Case's approach to therapy is influenced by her belief in meeting individuals where they are, and her practice of radical genuineness in order to validate, understand, and empathize with individuals' lived experiences. By providing a safe and affirming therapeutic relationship, she allows individuals a space for reflection, which can lead to desire for change in their own lives. She predominantly implements a symptom-based approach in her work, to provide individuals with relevant skills to target their current challenges, while taking into consideration the presence of contextual factors and how these factors may influence an individual's thoughts, feelings, and behaviors. Much of the content of Dr. Case's ongoing therapy also focuses on the exploration of gender identity and sexual orientation alongside of co-occurring mental health challenges. 
Dr. Case completed her doctoral degree in clinical psychology and neuroscience at Temple University, where her research interests focused on identifying biological and neural markers of non-suicidal self-injury and suicidal behaviors in children and adolescents. Her dissertation examined deficits in reward processing as correlates of self-injury using multiple methods, including resting-state and functional MRI. She also received extensive training in diagnostic interviewing with children, adolescents, and adults during her graduate training. Dr. Case completed her predoctoral internship at the University of Miami Miller School of Medicine – Jackson Behavioral Health System on the Child Clinical Track, where she worked across settings and levels of care including outpatient treatment, inpatient treatment, outpatient and inpatient psychological testing, and full-program comprehensive DBT-A. These roles have afforded her the opportunity to collaborate with multidisciplinary teams of providers to learn to best advocate for the needs of her clients and patients, which she has carried into her clinical approach today. 
Areas of Expertise / Conditions Treated
Borderline Personality Disorder
Cognitive-Behavior Therapy (CBT)
Dialectical Behavior Therapy (DBT)
Family Therapy
Gender Identity
Group Therapy
LGBT Mental Health
Academic Appointments
Postdoctoral Clinical Fellow in the Department of Psychiatry
Schedule an Appointment
Virtual Visits/Telehealth
Virtual Visits allow you to connect with your provider from the comfort, convenience, and safety of your own home.
Connect Patient Portal
For existing patients, login to make an appointment, view documentation or contact your care provider.
Location(s)
New Patient Appointments:
Research
Selected Publications
Case, J. A., Sullivan-Toole, H., Mattoni, M., Jacobucci, R., Forbes, E., Olino, T. (2022). Evaluating the Item-Level Factor Structure of Anhedonia. Journal of Affective Disorders, 299, 215-222.
Dale, K., Case, J. A., Dyson, M., Klein, D., Olino, T. (2022). Childhood Temperament as a Predictor of Adolescent Non-Suicidal Self-Injury. Development and Psychopathology, online ahead of print. 
Case, J. A., Mattoni, M., Olino, T. (2021). Examining the Neurobiology of Non-Suicidal Self-Injury in Children and Adolescents: The Role of Reward Responsivity. Journal of Clinical Medicine, 10, 3561.
Olino, T., Case, J.A., Hawes, M., Szenczy, A., Nelson, B., Klein, D. (2021). Testing Invariance of Measures of Internalizing Symptoms Before and After a Major Life Stressor: The Impact of COVID-19 in an Adolescent and Young Adult Sample. Assessment, online ahead of print.
Olino, T., Case, J. A., Versella, M., Cerra, C., Genaro, B. (2021). Associations between individual differences in approach motivation and effort-based task performance. Personality and Individual Differences, 169, 109903. 
Kautz, M., Burke, T., Siegel, D., Case, J. A., Alloy, L. (2020). Reward Sensitivity and Childhood Maltreatment Predict Non-Suicidal Self?Injury. Suicide and Life?Threatening Behavior, 50, 1250-1263. 
Xanthopoulos, M., Benton, T., Lewis, J., Case, J. A., Master, C. (2020). Mental Health in the Young Athlete. Current Psychiatry Reports, 22(11): 63.
*Birk, S., *Mennies, R., Case, J. A., Olino, T. (2020). Responses to Affect Subtypes Differentially Associate with Anxious and Depressive Symptom Severity. PloS One, 15(7), e0235256 *shared first authorship
Case, J. A., Olino, T. (2020). Approach and Avoidance Patterns in Reward Learning Across Domains: An Initial Examination of the Social Iowa Gambling Task. Behaviour Research and Therapy, 125, 1-11.
Nielsen, J., Case, J. A., Divers, R., Kautz, M., Alloy, L., Olino, T. (2019). Trajectories of Depressive Symptoms Through Adolescence as Predictors of Cortical Thickness: Examining Sex Differences. Psychiatry Research: Neuroimaging, 303, 111-132.
Case, J. A., Burke, T., Siegel, D., Piccirillo, M., Alloy, L., Olino, T. (2019). Functions of Non-Suicidal Self-Injury in Late Adolescence: A Latent Class Analysis. Archiv­es of Suicide Research, 11, 1-22.
Bradley, K., Case, J. A., Freed, R., Stern, E., Gabbay, V. (2017). Neural Correlates of RDoC Reward Constructs in Adolescents with Diverse Psychiatric Symptoms: A Reward Flanker Task Pilot Study. Journal of Affective Disorders, 216, 36-45. 
Bradley, K., Mao, X., Case, J. A., Kang, G., Shungu, D., Gabbay, V. (2016). Increased Ventricular Cerebrospinal Fluid Lactate in Depressed Adolescents. European Psychiatry, 32, 1-8.
Bradley, K., Case, J. A., Khan, O., Ricart, T., Hanna, A., Alonso, C., Gabbay, V. (2015). The Role of the Kynurenine Pathway in Suicidality in Adolescent Major Depressive Disorder. Psychiatry Research, 227(2-3), 206-212.