Jonathan E. Posner, MD
Expertise in:
Attention Disorders, Depression, Anxiety Disorders
Board Certifications:
Child and Adolescent Psychiatry, Psychiatry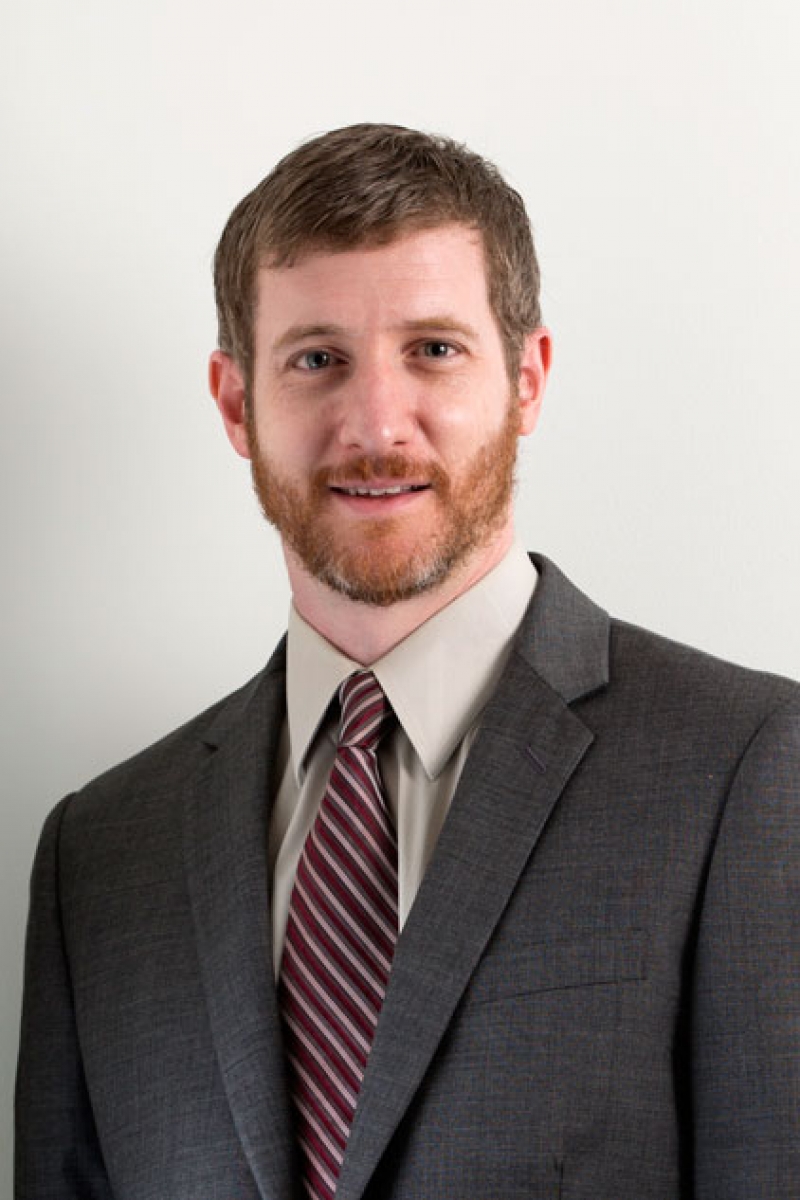 Overview
Areas of Expertise / Conditions Treated
Depression, Attention Disorders, Anxiety Disorders, Depression, Child and Adolescent Psychiatry, ADHD (Attention Deficit Hyperactivity Disorder), Mood and Anxiety Disorders, Anxiety, Adjustment Disorder, Generalized Anxiety Disorder, Social Anxiety Disorder, Bipolar Disorder, Insomnia, Mental Health, Obsessive Compulsive Disorder (OCD), Panic Disorder, Psychopharmacology, Psychosis, Psychotherapy
Academic Appointments
Suzanne Crosby Murphy Associate Professor of Psychiatry at CUMC
Jonathan Posner, MD graduated from Wesleyan University in 1996 and then received his medical degree from the State University of New York where he graduated with honors. After medical school, Dr. Posner completed a residency in adult psychiatry at Columbia University and a fellowship in child and adolescent psychiatry at the Oregon Health and Science University. 
In 2010, Dr. Posner joined the faculty in the Department of Psychiatry at Columbia University as an Assistant Professor. Working in the Division of Child and Adolescent Psychiatry, Dr. Posner directs a pediatric neuroimaging research laboratory that studies brain mechanisms underlying psychiatric disorders in children. In addition to his research activities, Dr. Posner also teaches and supervises psychiatric residents.
Hospital Affiliations
NewYork-Presbyterian/Columbia
NewYork-Presbyterian/Morgan Stanley Children's Hospital
Location(s)
ColumbiaDoctors Tarrytown
New Patient Appointments:
Insurance Accepted
UnitedHealthcare
Behavioral Health Columbia University Employee Plan
*Please contact the provider's office directly to verify that your particular insurance is accepted.
Credentials & Experience
Education & Training
State University of New York - Downstate Health Sciences Center
Residency: New York State Psychiatric Institute
Residency: NewYork-Presbyterian Hospital/Weill Cornell Medical Center
Fellowship: Oregon Health Sciences University
Board Certifications
Child and Adolescent Psychiatry
Psychiatry
Honors & Awards
Campaign for America's Kids Award - Awarded by the American Academy of Child and Adolescent Psychiatry (AACAP) for innovative research aimed at advancing children's mental health
Research
Dr. Posner's research has been supported by several organizations including the National Institutes of Health (NIH), the Edwin S. Webster Foundation, and the Klingenstein Third Generation Foundation.
Grants
MULTIMODAL IMAGING OF THE MESOCORTICAL SYSTEM IN ANOREXIA NERVOSA
Jan 13 2014 - Dec 31 2016
BREAKING THE CYCLE OF INTERGENERATIONAL DISADVANTAGE: NEURODEVELOPMENT AMONG PUERTO RICAN CHILDREN
Sept 21 2016 - Aug 31 2023
IMAGING STIMULANT EFFECTS ON EMOTIONAL LABILITY IN CHILDREN WITH ADHD
Aug 16 2013 - May 31 2018
CHILDREN AT HIGH AND LOW RISK FOR DEPRESSION (NCE)
July 1 1987 - Jan 31 2017
STIMULANT AND NON-STIMULANT EFFECTS ON ADHD: A COMPARISON MRI STUDY 
Oct 1 2016 - Sept 30 2019
EFFECTS OF FLAME RETARDANTS ON BRAIN FUNCTION AND ATTENTIONAL DEFICITS IN SCHOOL-AGE CHILDREN BRAIN IMAGING, NEUROBEHAVIORAL, AND GUT MICROBIOME STUDIES IN A LONGITUDINAL BIRTH COHORT (Federal Gov)

Jan 1 2018 - Mar 31 2023
THREE GENERATIONS AT HIGH AND LOW RISK FOR DEPRESSION FOLLOWED LONGITUDINALLY (Federal Gov)

Apr 24 2017 - Mar 31 2021
BREAKING THE CYCLE OF INTERGENERATIONAL DISADVANTAGE: NEURODEVELOPMENT AMONG PUERTO RICAN CHILDREN (Federal Gov)

Sep 21 2016 - Aug 31 2018
UNDERSTANDING THE ROLE OF BELIEF IN THE RESILIENCE OF FAMILIES AT RISK FOR DEPRESSION: RELIGION, BRAIN STRUCTURE AND FUNCTION (Private)

Jan 1 2015 - Dec 30 2017
BIOLOGICAL SUBSTRATES OF IMPAIRED NEUROCOGNITIVE FUNCTIONING: UNDERLYING THE LATE EFFECTS OF SURVIVING A PEDIATRIC BRAIN TUMOR (Private)

Jul 1 2015 - Jun 30 2016
TRANSLATIONAL RESEARCH TRAINING IN CHILD PSYCHIATRY (Federal Gov)

Jul 1 2010 - Jun 30 2015
EMOTIONAL REGULATION AND IMPULSE CONTROL: AN FMRI INVESTIGAT ION OF THE NEURAL HETEROGENIETY OF ADHD (Private)

Jul 1 2009 - Jun 30 2011
Selected Publications
Weissman, M.M., Talati, A., Hao, X., & Posner, J. (2018). Risks for major depression: Searching for stable traits. Biological Psychiatry, 83(1), 7–8. doi: 10.1016/j.biopsych.2017.10.010
Cha, J, Guffanti, G, Gingrich, J, Talati, A, Wickramaratne, P, Weissman, M, & Posner, J. (2017). Effects of serotonin transporter gene variation on impulsivity mediated by default mode network: A family study of depression. Cerebral Cortex. Advance online publication. doi: 10.1093/cercor/bhx097
Hao, X., Talati, A., Shankman, S.A., Liu, J., Kaiser, J., Tenke, C.E., … Posner, J. (2017). Stability of cortical thinning in persons at increased familial risk for major depressive disorder across 8 years. Biological Psychiatry: Cognitive Neuroscience and Neuroimaging, 2(7), 619–625. doi: 10.1016/j.bpsc.2017.04.009
Posner, J., Song, I., Lee, S., Rodriguez, C.I., Moore, H., Marsh, R., Blair Simpson, H. (2017). Increased functional connectivity between the default mode and salience networks in unmedicated adults with obsessive-compulsive disorder. Human Brain Mapping, 38(2), 678–687. doi: 10.1002/hbm.23408
Roy, A.K., Bennett, R., Posner, J., Hulvershorn, L., Castellanos, F.X., & Klein, R.G. (2017). Altered intrinsic functional connectivity of the cingulate cortex in children with severe temper outbursts. Development and Psychopathology. Advance online publication. doi: 10.1017/S0954579417001080
Biezonski, D., Cha, J., Steinglass, J., & Posner, J.. (2016). Evidence for thalamocortical circuit abnormalities and associated cognitive dysfunctions in underweight individuals with anoxeria nervosa. Neuropsychopharmacology, 42(6), 1560–1568. doi: 10.1038/npp.2015.314
Posner, J., Cha, J., Wang, Z., Talati, A., Warner, V., Gerber, A., Peterson, B.S., & Weissman, M.M. (2016). Increased default mode network connectivity in individuals at high familial risk for depression. Neuropsychopharmacology, 41(7), 1759–1767. doi: 10.1038/npp.2015.342
Cha, J., Fekete, T., Siciliano, F., Biezonski, D., Greenhill, L.L., Pliszka, S.R., Blader, J.C., Roy, A.K., Leibenluft, E., & Posner, J. (2015). Neural correlates of aggression in medication-naive children with ADHD: multivariate analysis of morphometry and tractography. Neuropsychopharmacology, 40(7), 1717–1725. doi: 10.1038/npp.2015.18
Posner, J., Park, C., & Wang, Z. (2014). Connecting the dots: a review of resting connectivity MRI studies in attention-deficit/hyperactivity disorder. Neuropsychology Review, 24(1), 3–15. doi: 10.1007/s11065-014-9251-z
Posner, J., Hellerstein, D.J., Gat, I., Mechling, A., Klahr, K., Wang, Z., McGrath, P.J., Stewart, J.W., & Peterson, B.S. (2013). Antidepressants normalize the default mode network in patients with dysthymia. JAMA Psychiatry, 70(4), 373–382. doi: 10.1001/jamapsychiatry.2013.455
Posner, J., Maia, T.V., Fair, D., Peterson, B.S., Sonuga-Barke, E.J., & Nagel, B.J. (2011). The attenuation of dysfunctional emotional processing with stimulant medication: An fMRI study of adolescents with ADHD. Psychiatry Research: Neuroimaging, 193, 151–160. doi: 10.1016/j.pscychresns.2011.02.005
Posner, J., Nagel, B.J., Maia, T.V., Mechling, A., Oh, M., Wang, Z., & Peterson, B.S.. (2011). Abnormal amygdalar activation and connectivity in adolescents with attention-deficit/hyperactivity-disorder. Journal of the American Academy of Child and Adolescent Psychiatry, 50(8), 828–837. doi: 10.1016/j.jaac.2011.05.010
Fair, D.A., Posner, J., Nagel, B.J., Bathula, D., Dias, T.G., Mills, K.L., Blythe, M.S., Giwa, A, Schmitt, C.F., & Nigg, J.T. (2010). Atypical default network connectivity in youth with ADHD. Biological Psychiatry, 68(12), 1084–1091. doi: 10.1016/j.biopsych.2010.07.003
Posner, J., Russell, J.A., Gerber, A., Gorman, D., Colibazzi, T., Yu, S., Wang, Z., Kangarlu, A., Zhu, H., & Peterson, B.S. (2009). The neurophysiological bases of emotion: an fMRI study of the affective circumplex using emotion-denoting words. Human Brain Mapping, 30(3), 883–995. doi: 10.1002/hbm.20553
Posner, J., Russell, J.A., & Peterson, B.S. (2005). The circumplex model of affect: an integrative approach to affective neuroscience, cognitive development, and psychopathology. Development and Psychopathology, 17(3), 715–734. doi: 10.1017/S0954579405050340