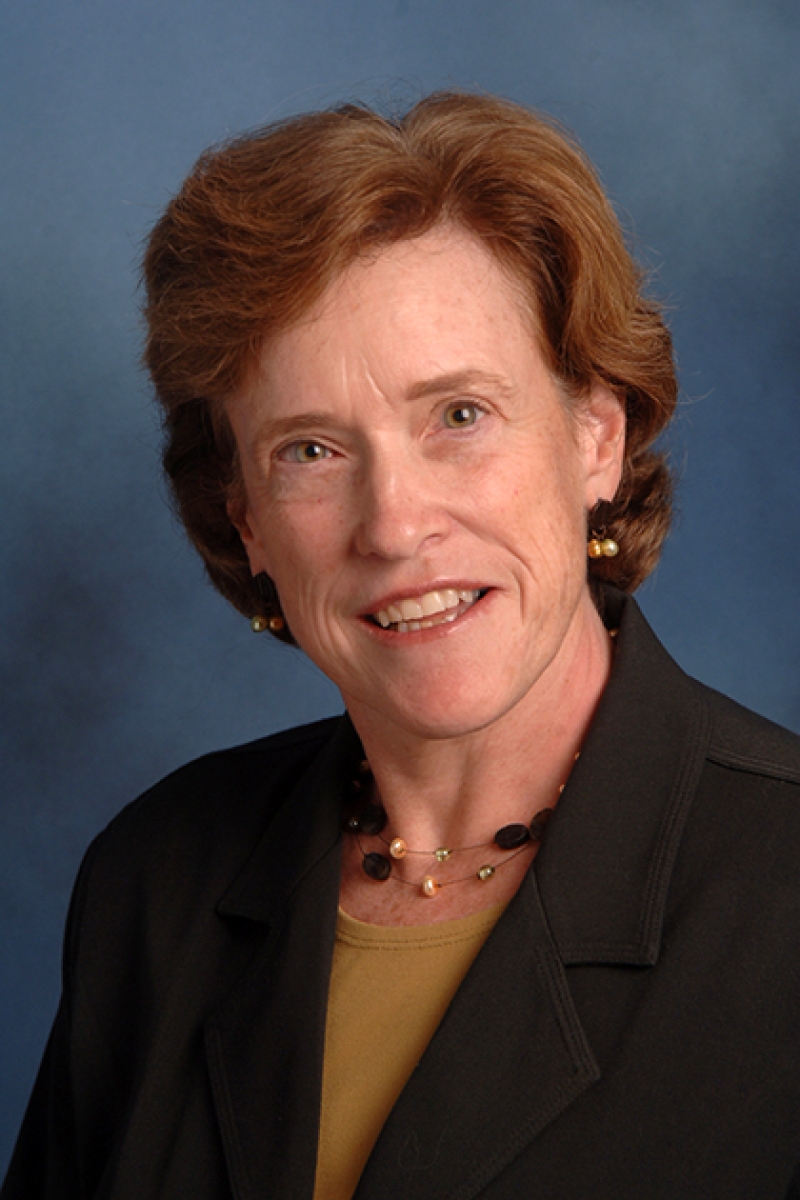 Overview
Academic Appointments
Professor Emeritus of Clinical Psychiatric Social Work (in Psychiatry & Neurology ) and Special Lecturer
Dr. Williams is Professor Emerita of Clinical Psychiatric Social Work in the Departments of Psychiatry and Neurology, Columbia University College of Physicians and Surgeons. Her career has focused on the development of psychiatric classifications and instruments to measure psychopathology, and she is well-known for her interview guides for the Hamilton Rating Scales. She was heavily involved in the development of DSM-III, DSM-III-R, and DSM-IV, and was made an Honorary Fellow of the American Pscyhiatric Association for her contributions. She collaborated on the development and testing of the PRIME-MD, an interview guide designed to help primary care physicians make mental disorder diagnoses, and its self-report derivatives, the Patient Health Questionnaire (PHQ) and the GAD-7.
Dr. Williams is the author of many rating instruments and interview guides, and over 230 scholarly publications, for which she has received recognition as an ISI Highly Cited Researcher. She serves on the editorial boards of several psychiatric and social work journals, and is an active consultant on many clinical trials. She is also a member of the American College of Neuropsychopharmacology (ACNP).
Dr. Williams holds a BS in biology from Tufts University, an MS in marine biology from the University of Massachusetts Dartmouth, and an MS and DSW in social welfare from the Columbia University School of Social Work. In 1994 Dr. Williams founded the Society for Social Work and Research (SSWR; now over 1300 members) and served as its President for two years. In 1999 she was inducted into the Columbia University School of Social Work Alumni Association Hall of Fame, and in 2000 she received the Lifetime Achievement Award from SSWR. In 2005 she was honored with the Knee/Wittman Award for Outstanding Lifetime Achievement in Health & Mental Health Policy and Practice from the National Association of Social Workers Foundation. Currently, she is Vice President, Global Science, at MedAvante, Inc. (www.medavante.net), a company that provides expert centralized ratings by video and telephone for clinical trials in CNS.
Research
I am especially interested in the methodology of clinical trials, rater training, and methods of assessment in mental health.
My current research focuses on assessment and training methods in mental health. I am also working on ways to improve signal detection in clinical trials through innovative methods of patient assessment. Current areas include depression, anxiety, psychosis, cognitive impairment, and suicidality.
Research Interests
Assessment of Anxiety
Assessment of Depression
Rater training for clinical trials
Selected Publications
Williams JBW, Kobak KA, Giller E,  Reasner DS, Curry L, Detke MJ: Comparison of site-based versus central ratings in a study of generalized anxiety disorder.  J Clin Psychopharm 2015; 35(6):654-660; DOI: 10.1097/JCP.0000000000000422
Shen JHQ, Zhao Y, Rosenzweig-Lipson S, Popp D, Williams JBW, Giller E, Detke MJ, Kane J: A 6-week randomized, double-blind, placebo-controlled, comparator referenced, trial of vabicaserin in acute schizophrenia.  J Psych Res 2014; 53:14-22      DOI: http://dx.doi.org/10.1016/j.jpsychires.2014.02.012
Williams JBW: Standardizing the Hamilton Depression Rating Scale: Past, present, and future. European Archives of Psychiatry and Clinical Neuroscience 2001;251(Suppl 2) : II/6-II/12
Kroenke K, Spitzer RL, Williams JBW: The PHQ-9: validity of a brief depression severity measure. J Gen Intern Med 001;16: 606-13
Spitzer RL, Kroenke K, Williams JBW, Lowe B: A brief measure for assessing generalized anxiety disorder: the GAD-7.  Archives of Internal Medicine 2006; 166:1092-7
First MB, Pincus HA, Levine JB, Williams JBW, Ustun B, Peele R: Using clinical utility as a criterion for revising psychiatric diagnoses. Am J Psychiatry 2004;161: 946-54
Kobak KA, Engelhardt N, Williams JBW, Lipsitz JD: Rater training in multicenter clinical trials: Issues and recommendations. J Clin Psychopharm 2004;24: 113-117